Data Doctor Recovery Removable Media
Pro Data Doctor is the leading provider of data recovery software. Our World popular Data Doctor Recovery Removable Media software is designed to recover, unerase, unformat all your lost, missing corrupted, damaged photos, pictures, music files, documents, audio/video images, games, and other digital files from external USB drives when they are inaccessible by your computer.
USB removable drive data retrieval software ensures data restoring in case of accidental deletion, malicious format, virus attack, logically crashed drive and software or hardware failure or even when disk volume is not recognized or detected by your system.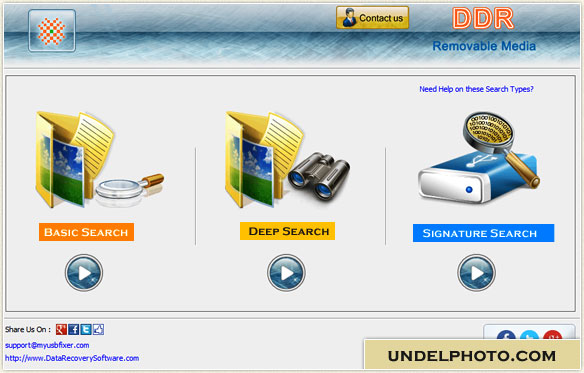 ✔ Supported removable storage devices, Hard disk, and Removable media brand:
◘ USB Drives Pen Drive, Thumb Drive, Memory Stick, Jump drive, Flash Drive in all capacities (256 MB, 512 MB, 1 GB, 4 GB and more higher capacity drive) etc.
◘ Memory Cards Mini SD card, Micro SD card, Micro Drive, Memory stick pro, MU-Flash Card, PC card, Secure Digital Card, Smart Media, Multi Media Card (MMC), Reduced Multi Media Card, and many more
◘ USB portable hard disk drives, External Mobile Phones memory card, Mp3 player, PDA, pocket PC, Hand held PC Device, Palm Device etc.
◘ Removable Media Brands Nikon, Canon, SLR, Transcend, Olympus, SanDisk, Samsung, Panasonic, Pentax, HP, Lexar, Mitsubishi, Phillips, Toshiba, Hitachi, Yashica and other popular flash removable media brands.
◘ Hard Disk Brands Western Digital, Toshiba, Lenovo, Seagate, Hitachi, Maxtor, Samsung, and more.
✔ Software features:
Repairs data from logically crashed drive and restores at user specified location.
Retrieves deleted or lost files include: xls, ppt, doc, rtf, html, txt, and more text based files formats.
Comprehensive read-only tool supports recovery for all types of files formats like midi, avi, png, bmp, jpg, jpeg, gif, riff, tiff, 3gp, wav, midi, and many more.
Ensures data recovery when files are deleted by pressing (Shift+Del) key while accessing USB storage device on your Laptop or Desktop PC.
Preserves long file names and provide full functional support.
Grants log option facility that enables to stop and resume recovery as per user choice.
Provide systematic user guide for user's help.